The Helen Ross McNabb Foundation is thrilled to host the Knoxville Challenger, a seven-day professional tennis event, held in Knoxville, TN, which benefits the McNabb Center. The tournament takes place November 6-12, 2023, at the Goodfriend Indoor Tennis Center.  The Challenger series is part of the USTA Pro Circuit series, which is designed to provide opportunities to aspiring young international professional tennis players to advance to the top levels of the game.
Players competing include pros beginning their careers, pros trying to improve their ATP rankings, and top-ranked junior players. By participating in events like the Knoxville Challenger, players from the USTA Pro Circuit rise to a level of prominence in the major tour.
Many of the current top-ranked American players as well as many international stars have all competed in the Knoxville Challenger as they were climbing the world rankings. These pros will compete for a total purse of $80,000 in prize money and for valuable ATP ranking points.
To learn more, please visit our Tournament Info section.
The McNabb Center is the region's leading nonprofit provider of mental health, substance use, social and victim services. By focusing on an individual's "Well Mind, Well Being," we provide a quality and compassionate approach to care from infancy through adulthood. Since 1948, the Center has proudly served individuals with the most needs and fewest resources. Today, the McNabb Center delivers support to more than 30,000 people throughout East Tennessee each year. For more information, visit www.mcnabbcenter.org or call 1-800-255-9711.
With a professional staff including psychiatrists, nurses, clinicians, and case managers, the Center's clients receive quality care tailored to their specific needs. Services are designed for the express purpose of helping people live successfully in their own communities. The Center utilizes best practice standards throughout our delivery system. We recognize and embrace treatment models for individuals who experience both mental health and addiction issues. Although services span across social and economical lines, the Center has a rich history of going above and beyond to provide necessary care to those in the community with the most severe, persistent mental illnesses and the least resources to treat them.
For more information regarding the McNabb Center's services and programs, visit www.mcnabbcenter.org.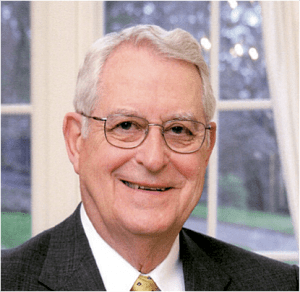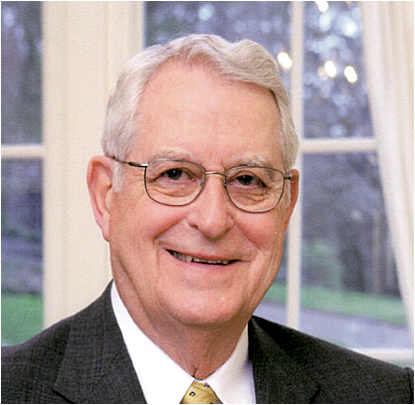 In addition to great tennis, there is one component of the Knoxville Challenger that sets it apart from nearly all other professional tennis tournaments.  This event is run entirely for the benefit of  the McNabb Center, a local non-profit organization that provides mental health, substance use treatment, victim, and social services to those in our community with the greatest need and fewest resources.  The Knoxville Challenger has raised more than $1,600,00 for the Center over the past 12 years.  This event is also in memory of Harry W. Stowers. His life, work, commitment, and passion for the McNabb Center were of significant benefit to our entire community.
We hope you will join us for this exciting event in support of the Knoxville Challenger and the McNabb Center.
Harry Stowers was the co-founder of Stowers Machinery Corporation, the Caterpillar dealer of East Tennessee, which he began with his brothers in 1960. After managing the company's Chattanooga operations, he moved to Knoxville in 1982 where he gave generously of his time and talents to the community, his family and his friends.
One of Harry's major passions while living in Knoxville was the McNabb Center where he was actively involved in every major fundraising effort for The Center from 1987 until his death. He served as Executive Chairman of The Helen Ross McNabb Foundations Board in 1994-95. In 2007, he was the recipient of the prestigious Helen Ross McNabb Spirit Award. A tireless supporter of all programs at The Center, Harry was particularly drawn to the programs for at-risk children.
A great sports enthusiast, Harry played basketball at Lehigh University and was an avid tennis player and fan throughout his life. Harry Stowers was well-known for his kindness, generosity, integrity and humble spirit.
Surviving Harry are his wife, Sarah Hobson Stowers who is continuing Harry's legacy of philanthropy, his children Harry (Wes) Stowers, Jr., Stewart F. Stowers, MD, Jenny Stowers Brock and eight grandchildren.